Company Profile
Your present position:
About Us
>>
Company Profile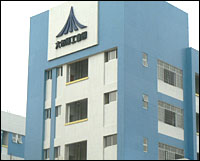 Foshan Ouli Electronic Co.,Ltd. is a professional researcher, manufacturer and supplier of transformers. Its former name was Foshan Ouli Electronic & Electrical Factory that was founded in 1995. After some ten years of development, we have built a team of high-qualified technicians and administrators. Whether the product quality, delivery time or price are highly praised by our customers. Growing strongly, Foshan Ouli Electronic Co., Ltd is founded.

Our main products include: UPS, EPS transformer, AVR transformer, ordinary square UI, EI transformer, odd and three-phase machine control transformer, frequency conversion special transformer, autotransformer, audio frequency transformer, high frequency transformer, electronic transformer, reactor, mutual inductor, special transformer, 5VA-100KVA square transformer excelled in EI48、57、66、76.2、85.8、96、105、114、133.2、152.4、162、168、190.5、228.6、304.8; designing and manufacturing dry three-phase transformer below 300KVA, odd and three-phase spelling transformer(1KVA-300KVA)and pure copper and aluminum transformer.

At the same time, we pay important attention to quality management. Strictly operated according to the stipulation of ISO9001, we test the raw materials and products seriously, which enhanced the reputation of Ouli. Being honest, creative and quick, we hope to go ahead with both old and new customers for mutual resplendence!